Zeus Design was founded over a decade ago. Today, we are one of Rhode Island's leading web firms, specializing in design, development, software creation, online marketing and more. We are based in Tiverton, but are host to both local and global clientele, which range in size from small business owners to large multi-tiered corporations.
Over the years we have gathered a team of professionals recognized as experts within their respective fields. Writers, programmers, artists, designers, software engineers, marketers – these creative individuals are the reason why Zeus Design receives 90% of its business through existing clients and referrals.

What We Value:
Here's the truth: We love the Internet. We grew up during the days of dial-up. We remember using MSN Search, GeoCities, and websites with animated gifs. We rode the waves of MySpace and Digg, until we left for Facebook and Reddit. For us, the Internet isn't just a tool – it's part of our personal history, and we've dedicated ourselves to producing high-quality websites that contribute to the outstanding phenomena that is the Internet.

Our Web Development Process:
Founded on the principles of providing quality solutions, Zeus Design ensures no client ever pays for sub-standard services. We view each project as if it was our own, and we instill integrity into every outcome. Our customers consistently see increased traffic, enhanced brand loyalty, and new leads, all thanks to our work. Quite simply, we work hard to ensure the requested project exceeds your expectations.
What People Say About Us:
Over the years, numerous organizations and media publications have had some positive things to say about our company. Since now is no time to be humble, we're happy to show off our acclamation's.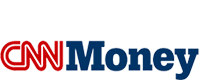 CNN Money
CNN Money featured Zeus Design for the article Boost your e-commerce site's search ranking. In it, Zeus Design's founder, David Crompton, discussed specific search engine optimization and web development strategies for increasing a site's search ranking.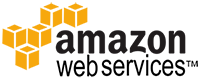 Amazon Web Services Developer
As an Amazon Web Services Developer, Zeus Design specializes in developing custom programming solutions for both small and large online businesses. Currently, the Easy Store and ASINTool are our two most popular software options, both of which expedite setting up an online store.